Blizzards are set to cause "treacherous conditions" in the UK on Thursday night and Friday morning – with winds of up to 50mph and up to 40cm of snow expected in some areas.  
The Met Office has issued three amber warnings for northern England, the Midlands, North Wales and Northern Ireland, where "significant disruption" to transport and power supplies are expected as Storm Larisa continues to batter the country.
Three yellow weather warnings for snow and ice have been issued for several regions of the UK tomorrow from 4am until 10am – including parts of the Midlands, southeast and southwest England and South Wales.
The Met Office has warned that two to four centimetres of snow is likely in parts of Wales and on higher ground such as the Cotswolds.
Icy surfaces are also likely to develop, it warns, and areas of "mainly light" snow and ice could cause disruption to travel.
The cold spell has already caused travel disruption and snow closures, with some schools confirming they will be shut on Friday due to the Arctic conditions.
Further disruption is expected across Ireland on Friday as severe snowfall and ice continue to hamper commuters in their travels – with hundreds of people in Cork and dozens in Northern Ireland also left without power on Thursday night.
'Atrocious travel conditions'
On Thursday evening, the Met Office warned that heavy snow and strong winds could cause blizzards and "atrocious travel conditions" in some areas of the UK.
It said 10 to 20cm of snow could fall in parts of northern England and Wales covered by an amber warning tonight and tomorrow morning, while Northern Ireland could see four to eight centimetres.
Meteorologist Alex Deakin said rural communities could get cut off and significant disruption is likely in amber warning areas.
Friday will begin with widespread snow and rain in the early hours, covering central England and Wales, but the weather is set to clear as the day progresses.
Scattered snow showers will remain in Scotland alongside light rain in South East England.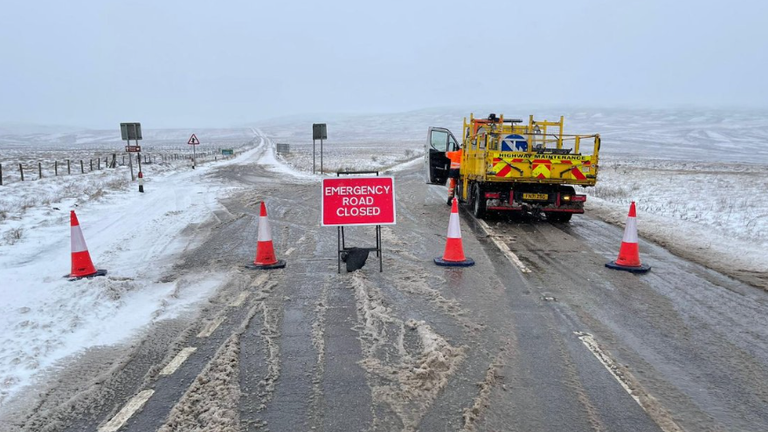 'Gusts of 50mph' and 'treacherous conditions'
Another Met Office meteorologist, Alex Burkill, said that a pocket of western Scotland covering Glasgow and the county of Argyll could be the only region untouched by heavy rain and snow over the next day or so.
He warned that the worst of the weather is expected in northwest Wales and northern England, where "gusts of easily 50mph" are on a collision course with "30 to 40cm of snow".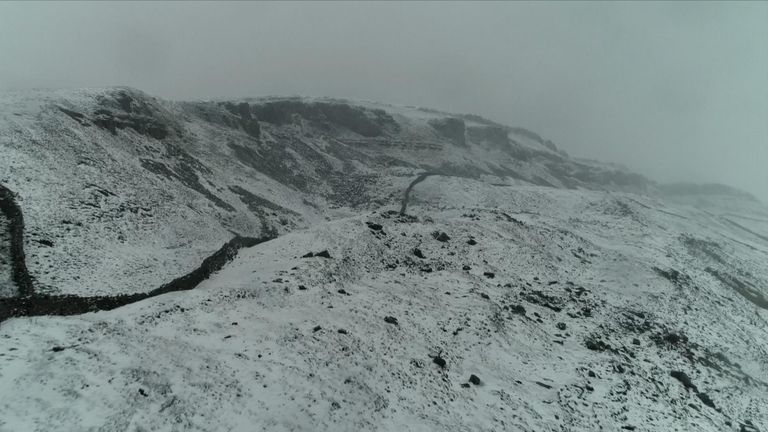 Mr Burkill continued: "The combination of heavy snow and gales is why we're likely to see blizzards and drifting snow which causes extra hazards on the roads.
"In places covered by amber warnings, there will be very difficult, treacherous conditions.
"Ideally avoid travelling in those periods – but if you have to head out then be aware that journeys could take significantly longer."
Thursday night temperatures will be similar to Wednesday, which was the coldest night of the year, before even chillier conditions set in on Friday night.
Mr Burkill said that areas of the Highlands could see -17C, following this year's record low of -16C, which was recorded at Altnaharra in the region.
Met Office forecasters also said this was the lowest March temperature seen in the UK since 2010, when -18.6C was recorded at Braemar in Aberdeenshire.
Travel warnings
National Highways issued a "severe weather alert" for snow across the North East, North West and Midlands regions until 8am on Friday, with motorists being warned not to drive unless absolutely necessary.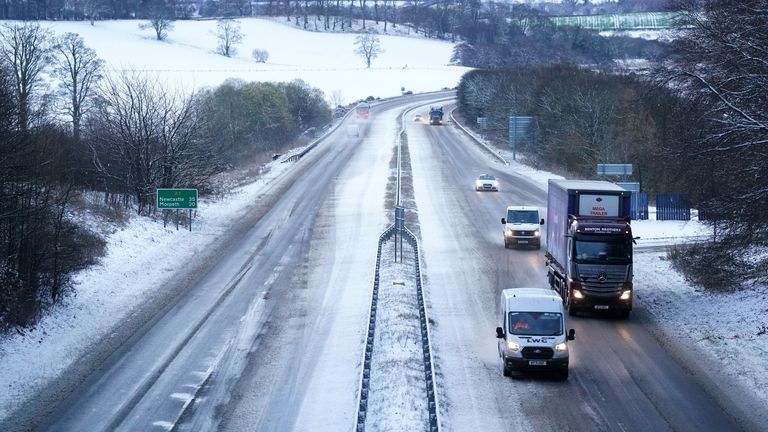 Meanwhile, the RAC said on Thursday morning that there had been 50% more breakdowns than usual in areas affected by snow, with some drivers stuck in the snow in areas of South Yorkshire and Wales.
East Midlands Airport in Leicestershire has temporarily closed its runway due to the weather "following a period of heavy snowfall", a statement said.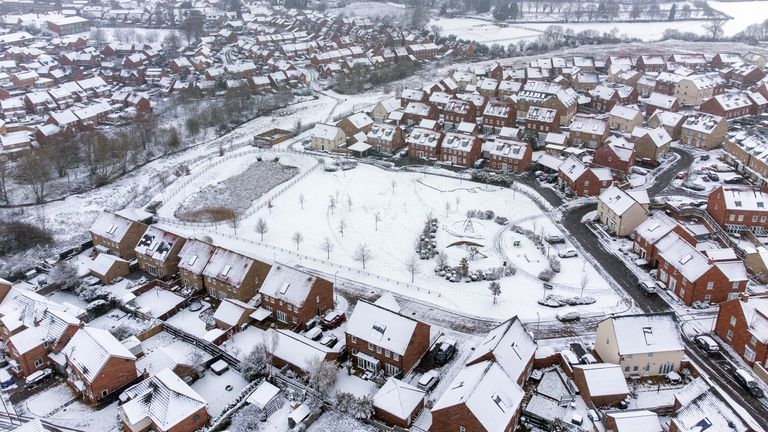 When will the cold snap end?
Although the weekend will be milder for a lot of the UK, a yellow snow and ice warning is in place for northern England and a large part of Scotland from 3pm on Saturday until 6am on Sunday.
Meteorologist Mr Deakin said next week could bring a "continued battleground" between colder conditions and milder air pushing in from the Atlantic.
He added there will be "colder interludes" and the "potential for further snow" next week.
School closures
A number of schools across the country have announced they are closing on Friday following the Met Office warnings.
Flintshire County Council in North Wales announced that all of its schools will be shut on 10 March – as a large part of North Wales is currently covered by an amber Met Office warning, with 10 to 20cm of snow likely.
Snow piling up across parts of the country

At least five schools in the Welsh county of Wrexham have announced via Twitter that they will be closed on Friday.
While Sheffield Council has so far announced 10 providers will also be closed.
Schools in Birmingham and Wolverhampton have also let parents know about school closures via social media.
You can find out whether a school is shut using your postcode here.